Almost every vaper today is into DIY, so what are you waiting for? There are a ton of reasons why you should. It's not complicated or dangerous. All you really need to do is make sure you stick to the guidelines and you will be on your way to professional DIY vaping. DIY e-liquid recipes are a good way to start and you will find plenty of them online. You will find tested and tried e-liquid recipes from vapers in online forums. This article will help you have an overview of just what DIY e-liquid entails, and why even you can do it.

DIY With The Right Supplies
Get ready for a trip to your nearest supply store. To begin your DIY journey, you need to get a few things. On the bright side, you get to buy most of them just once, you can reuse them over and over again. 
First things first, you need somewhere to store the e-liquid when you are done mixing don't you? If you are going to be making vape juice in large quantities, you may want to go for plastic bottles. They cost less, and they are pretty convenient to handle. Make sure to grab labels too. The labels will help you differentiate your vape juice experiments when you are done with them. 
Yes, because safety is more important. Some of the chemicals you will be working with are not safe on your skin or eyes. Nicotine, for example, is easily absorbed by the skin, and when it does, it can lead to irritations or rashes.
It will save you a lot to buy a pack of syringes as you will need to use one for each of the ingredients you will be working with.
DIY With The Right Ingredients
There really is not so much going on in an e-liquid mixture. Although, you will need to first familiarize yourself with all of the ingredients. That way, you can graduate from recreating e-liquid recipes to actually creating e-liquid recipes of your own.
Vegetable glycerin (VG) is a colorless, odorless and viscous fluid. On its own, it has a slightly sweet taste. It is used in everyday products, from pharmaceuticals to healthcare and even personal care products.
With respect to vaping, VG is one of the bases. It is responsible for the vapor that you get when you vape.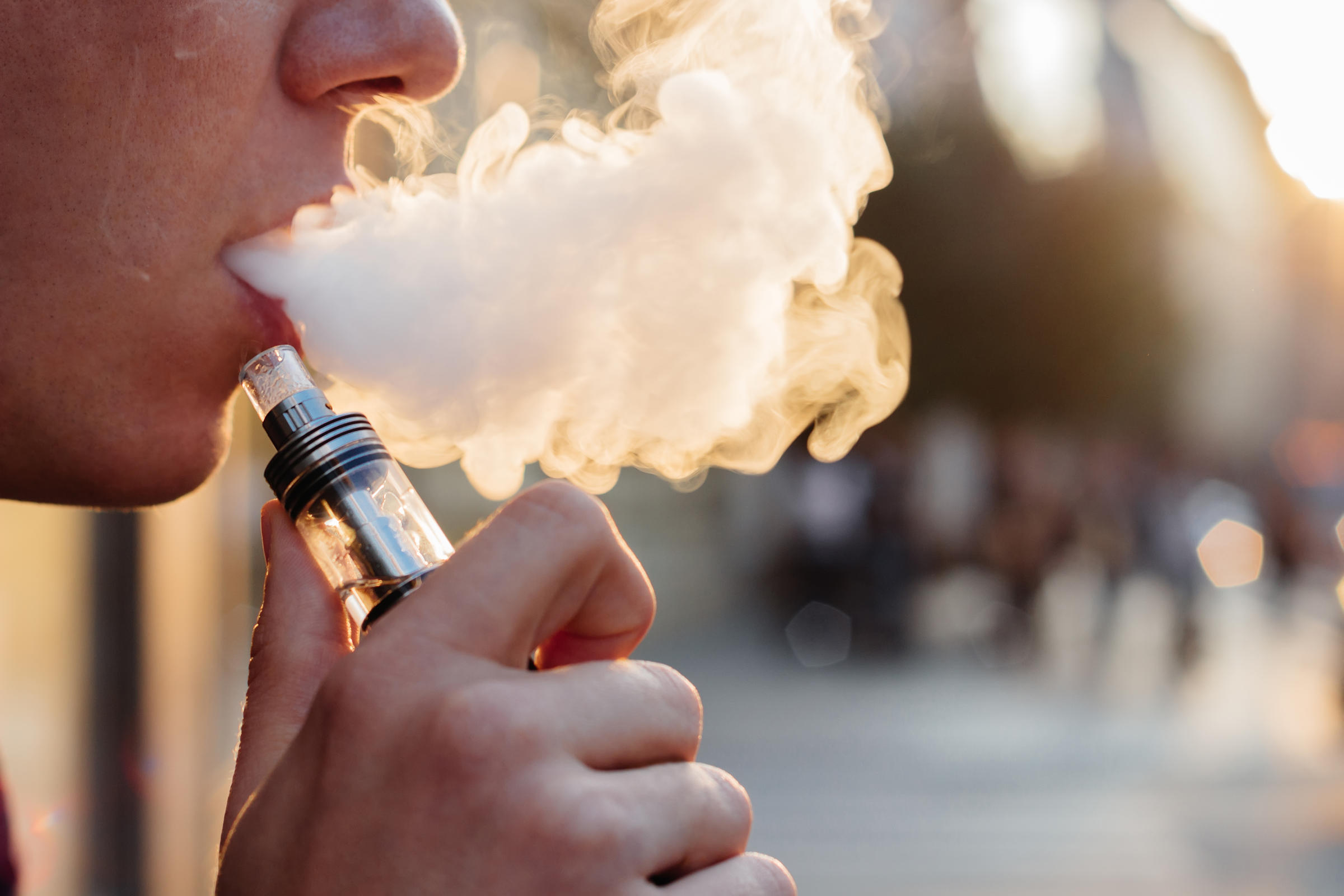 Propylene glycol (PG), just like VG, is a colorless and odorless liquid that also acts as the base in e-liquids. Unlike VG, PG is not thick. PG is also used in everyday products as well.
PG produces a throat hit that helps vaping mimic traditional cigarettes.
When making your own vape juice, flavoring is where you can let your imagination run wild. When purchasing flavor concentrates, it is important to avoid oil-based extracts or ones that contain diacetyl. You can go for flavor concentrates from flavorah.com. This company makes top-notch e-juice flavor concentrates.
You can either choose a recipe where you have to use just one flavor, or you can mix up a couple of your favorite flavors and see what you can make out of them. Note that too much flavor can mess up your e-liquid so be mindful of how you use them.
One of the major benefits of DIY e liquid is that it empowers you to reduce your nicotine level. You can cut the amount of nicotine you want to be vaping at your own pace. Nicotine is not an indispensable ingredient in e-liquids. When mixing your eliquid, if you will be adding nicotine, make sure to add it in carefully. Too much nicotine can ruin your entire e-liquid mixture.
In the end, DIY e-liquid is not complicated. Its something you can get started on once you have all these supplies and ingredients. So what are you waiting for? Go get yourself an eliquid recipe and get mixing.